Radio SAB Digital – Your Home Of Maxisingles
Welcome to Radio SAB Digital.
FOR MOBILES – use a special low bit rate link.
Or, if you have Android, you can also find us in the app CZ RADIO.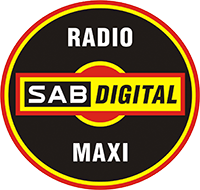 Retro Style Party Radio Brings You The World of Maxisingles And Extra Special Versions Of The Greatest Hits From The 80s, 90s And Beyond. Without advertising. Radio for music friends who don´t want just the short radio version.
Where's the best Retro party? Long play, all day! Come join the free party with Radio SAB Digital 🙂
You can use too an alternative direct stream link.
Alternative direct for mobiles use a low bit rate link.
Press the play button and wait a few seconds for the read signal. In case of signal failure, reset the page by pressing F5 and press the play button again.
---